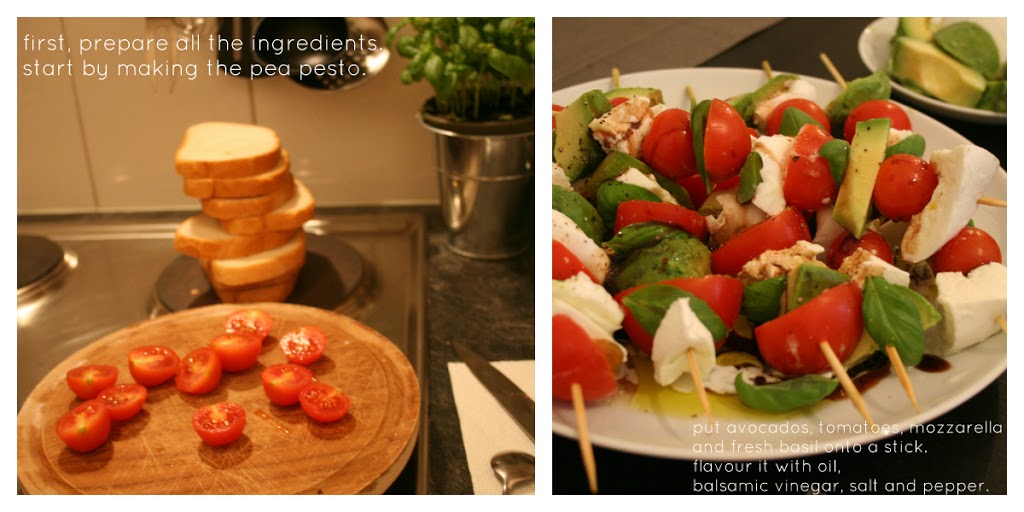 i knew instantly that i wanted to try it out and last week i had the chance when two of my best friends (sonja from
fashiontweed
and dani – seen
here
) came over for a girls night in my new apartment.
this is a really easy dish to make, you just mix peas, parmesan, oil, garlic, salt and pepper, season to taste it until it´s good for you (trust me, you may be brave with the salt on this one – otherwise it will taste kind of funny and boring).
then you put some white bread into the oven first, roast it gently with oil in a pan and in the meantime you can prepare the sticks – i think i don´t really have to explain how putting the ingredients on the stick works 🙂
and voilá – there you have your perfectly (medium) healthy and easy dinner that will leave your friends impressed.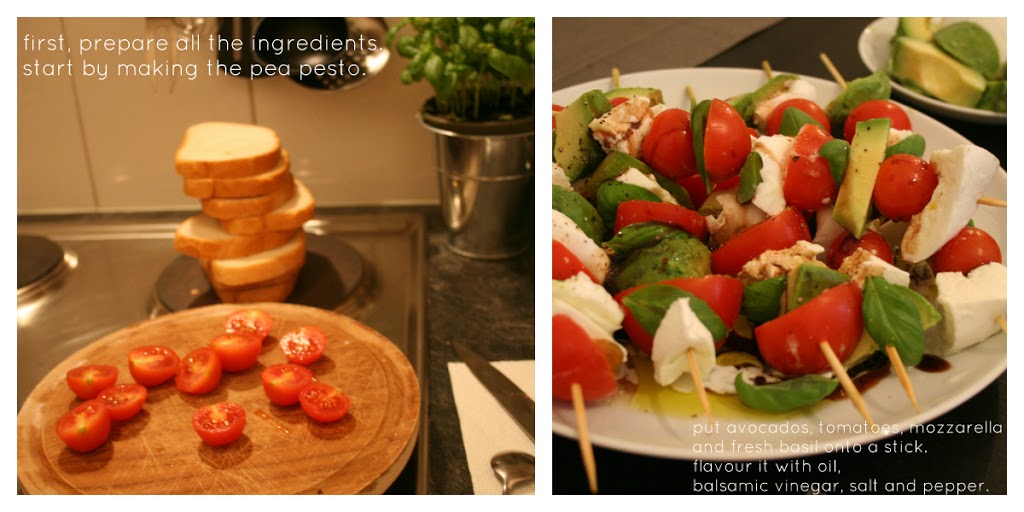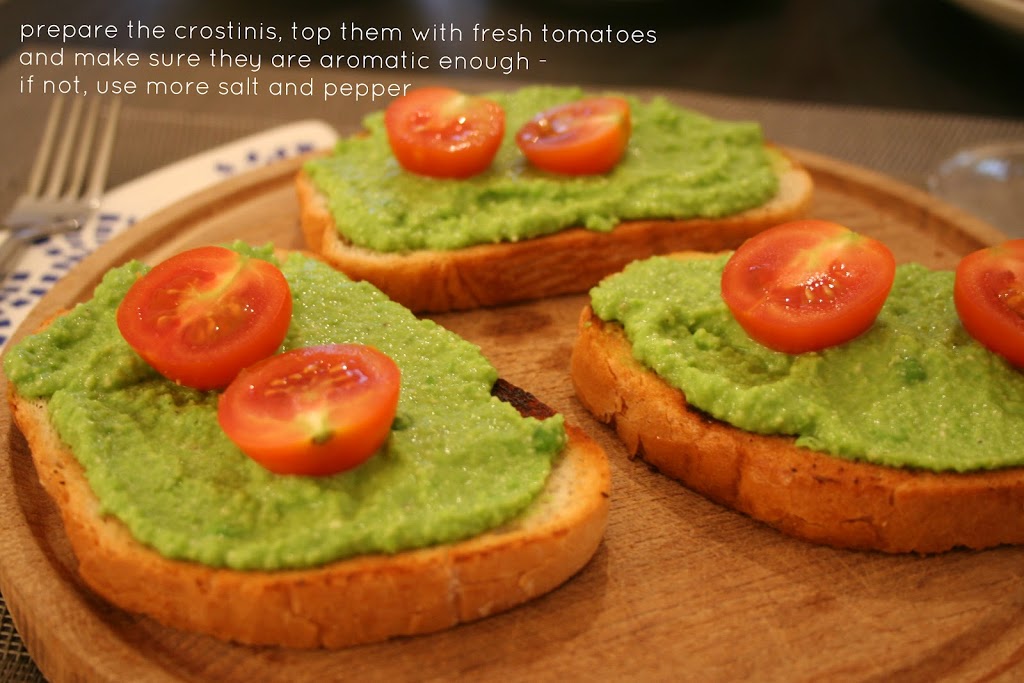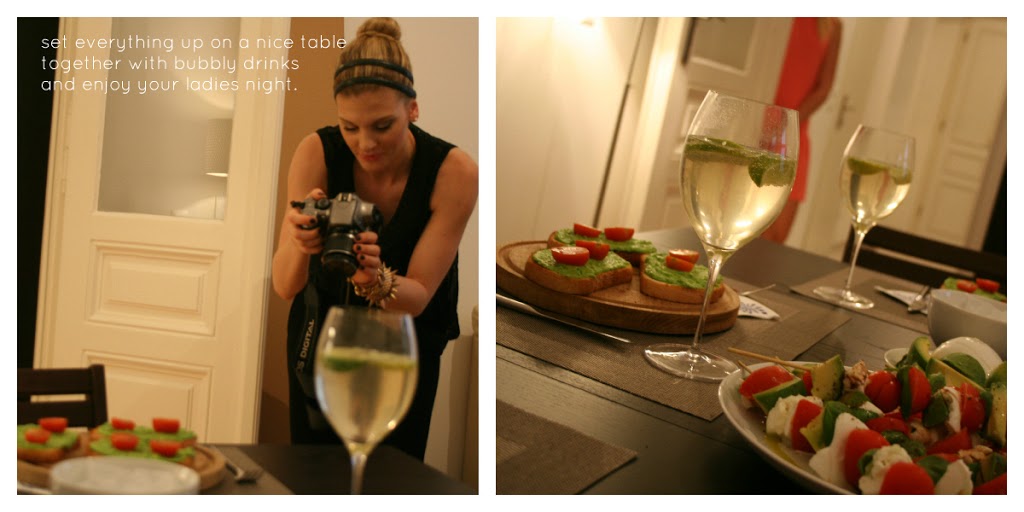 ---