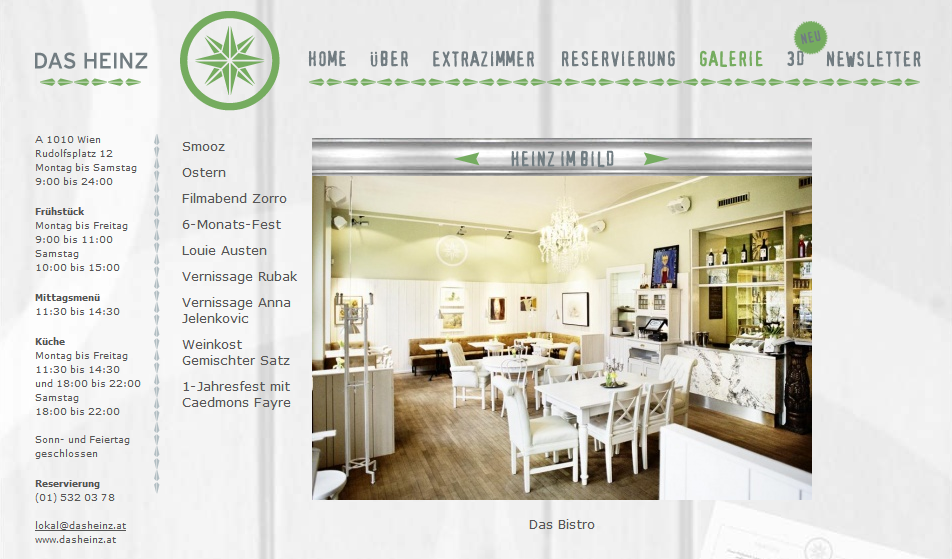 while i´ve been here, my girls took me out to various places over vienna and i´ve discovered some real gems. most of those who live in vienna are familiar with these bars and restaurants, but for me, everything is new and i love how creative and unique the interior design and also the food in these restaurants was.
over the next time, i want to present to you some of my favorite places that i discover while being here and which stuff of the menu you should definitely try!
i want to start with
"das heinz"
. it was the first place that i went to in vienna, because it is located just next to a hotel i stayed when i didn´t have an apartment yet. i had a great evening there the night before my first day of work in vienna with one of my best friends, and somehow the living-room-atmosphere calmed me down and i felt like vienna was welcoming me already.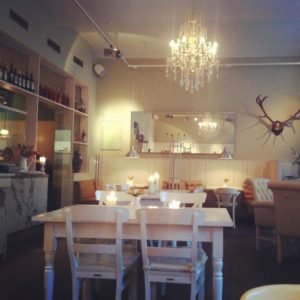 what i loved about heinz is definitely the interior – everything is white, cosy, girly, chic, stylish, warm, welcoming, glittery but not kitschy at all. when it´s warm outside, they open the huge windows to the front and it feels like sitting at a veranda. they also have a few tables outside and a smoking area (thank god that´s not relevant for me anymore). you can go there for dinner but it´s also perfect for a few after-work-drinks as well.
like nowadays almost every bar/restaurant in austria, they offer some drinks containing prosecco/wine, sparkling water, lime, elder extract and some mint leaves. some call it "hugo", some call it "summer aperitif" – i don´t really care how it´s called anyways, as long as it´s bubbly and yummy.
concerning food – if you are more on the vegetarian side of life, give the "grilled halloumi" a try. that´s a greek dish consisting of grilled goat-/cowmilkcheese with tsatsiki and salad – simply delicious!
there is something really special at the heinz called "das extrazimmer" which is a beautiful room at the back of the restaurant. it´s perfect for having a private event like birthday celebration or company meeting back there, they even have a beamer and screen where they show the football games during EM.
i´m really thinking of having my birthday in the extra room this year – well, we´ll see!
---