what i started last week was a posting series about
locations in vienna
such as bars, restaurants and other cool stuff and i already showed you a favourite bistro of mine, das heinz.
today i want to share a really special sushi experience with you. my friends chris and judith took me out to a special asian restaurant once, and i can still taste the yummy sushi when i think back.

the asian restaurant "NEON" is located near my apartment in the 9th district of vienna, which is perfect for me as i love love love asian food (i think even more than italian food).
the interior of the restaurant live´s up to it´s name as everything is designed in neon colors which i don´t know if they are really perfect for a nice dinner – but i can´t say anything about that really because we were sitting outside.
for starters i had the satay skewers with peanut sauce – soooo delicious!
then i had various sorts of sushi which was really the best one i ever had (and i am reeeeeallyyy picky when it comes to raw fish), just take a look at my insta pictures: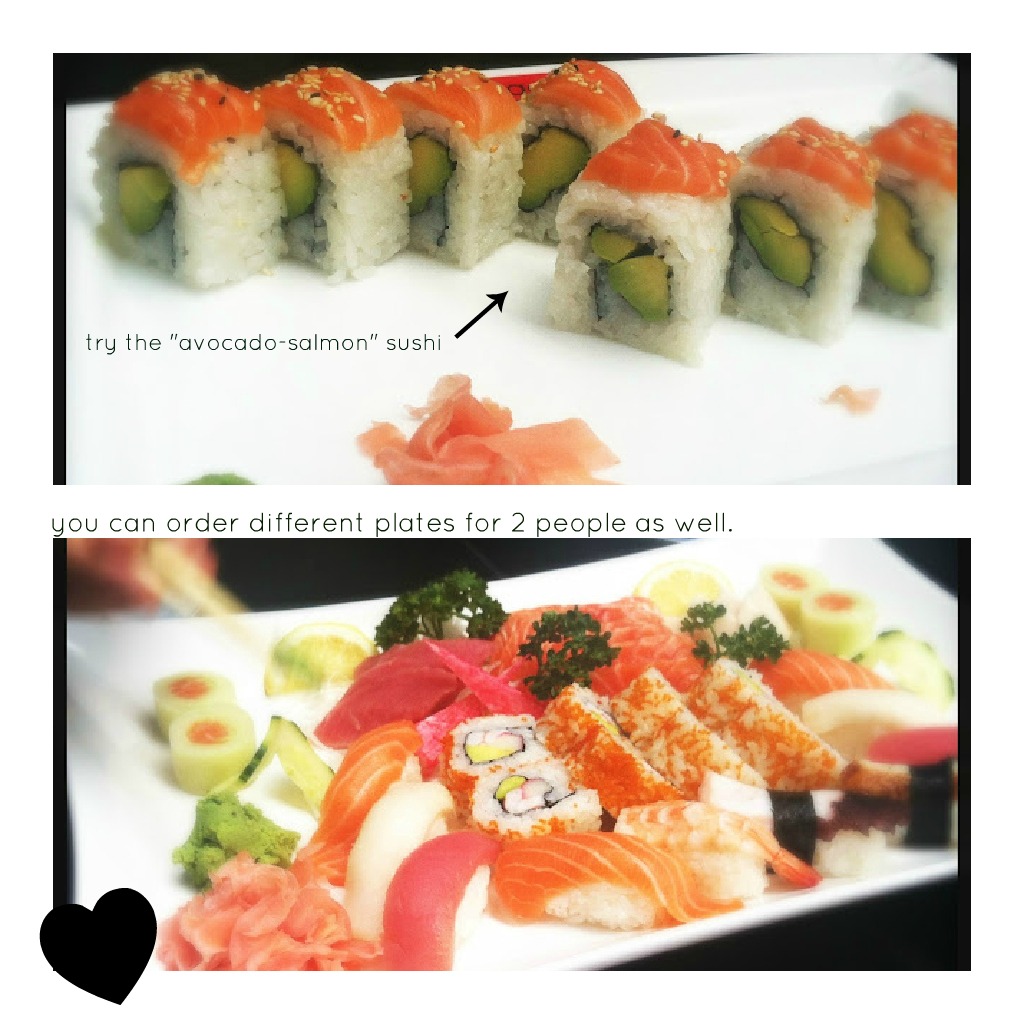 what i love most about the neon – you can always choose the all you can eat option, but it´s different than in other restaurants where you can eat only from a buffet – neon offers this special treat A LA CARTE!
isn´t this incredible? order as many dishes from the menu as you like and pay 17,90 €!!!
definitely will be a returning customer…
---