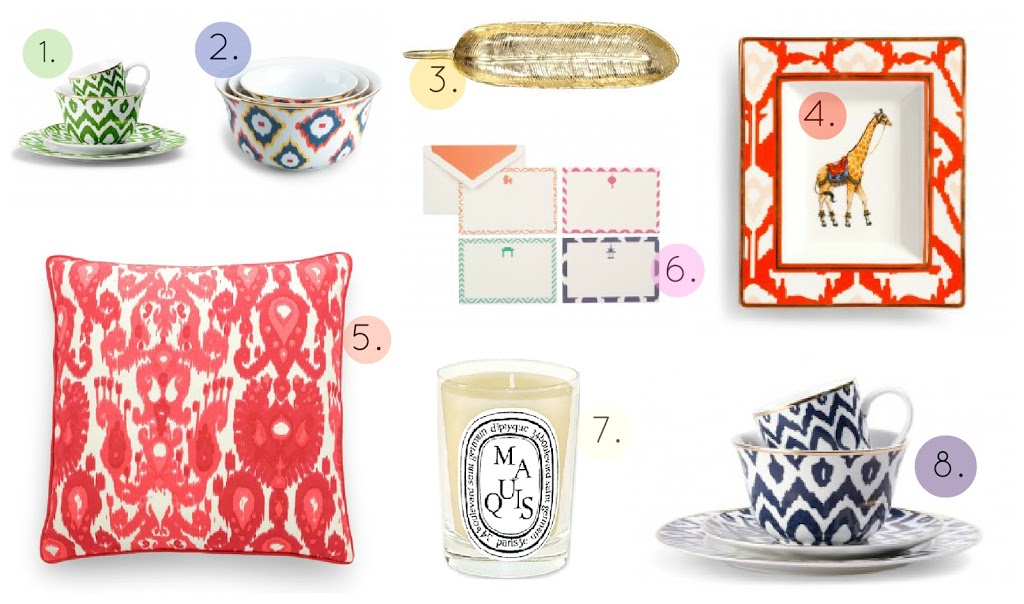 31. August 2012
19 Comments
now i finally understand what people mean when they say: you are never done with furbishing an apartment.
it´s so true, everytime i think i´m fully equipped and done with decorating or moving things around i find some places in my home where i could still fit in a mirror, painting, a tray or vase or other decorative elements.
they have basically everything one could wish for with ikat prints or other cute designs.
also, one can never go wrong with some candles like this one from diptyque.
note cards are cute for dinner invitations (place cards) or for a quick note added to a present.
bad for me, good for you guys who live in america! but at least i can get the gold leaf tray 🙂
but i will go on a hunt to find at least some similar items that are available in austria as well!
additionally, i highly to recommend these stores to you:
---