20. September 2012
16 Comments
i want to incorporate a new category in my blog: the mid-weekly ingredient list for a beautiful, happy, sparkling, fit, decorative, fashionable life. mainly it will consist of to-do-lists, wishlists, shopping lists, fitness lists, try-out lists or don´t-try-out lists! the things that i want to show you are/will be parts of my everyday life or things that i dream of! since there are so many things that are important to me and i write lists everyday in my personal and my business life (couldn´t survive even 5 minutes without writing a list), you will get to see what i eat, what i wear, what music i listen to, what i wish for or what is missing in my life/apartment/wardrobe.
with that being said, i want to start with something really important – this was something that many of my readers requested, a list of healthy food and what i eat on a regular basis (what i DON´T eat will get it´s own post sometime). many people ask me how it´s possible that i don´t weigh about 100 kilograms and how i stay skinny even though i eat honestly more crap food than most people do and was NEVER (and won´t ever be) on a diet in my whole life. a diet for me is a pass on something i love, it´s associated with negativity – not being allowed something, staying away, keeping control.
in my opinion, one should never ever associate food with bad feelings, it should make you happy and it´s the fundament of all of our lifes, our energy and health.
i am aware that i have very good genes and i want to be honest with you, i can really eat almost everything i want to and not gain any weight – BUT i also know how important it is to stay healthy and to fuel your body with the right food if you want to live a fit, sportive lifestyle.
so here is a list on what i try to integrate in my regular eating routine and what dishes you could incorporate these ingredients in:

i eat sushi on a regular basis, meaning AT LEAST! once a week. to me, this is a perfect way of getting saturated while eating something really delicious and healthy – no bad conscious here!
yoghurt is very important to keep your stomach healthy , so try to have it every second day at least – i eat bircher müsli every morning!
i love love love mango – it´s sooo versatile and healthy! try out a rocket salad with mango, avocado and prosciutto – delicious!
cereal delivers a lot of energy on tired mornings, try the birchermuesli with apples and other fruit. also, it is very very important to eat in the morning – otherwise your body will think he has to face a hunger phase and will save every gram of fat that you eat later on twice as much!!! (that´s really not a joke guys, it´s something i heard from a doctor)
no matter what you are cooking or planning to get while your next shopping trip, always keep up a good amount of fresh vegetables at home – and try to cook meals where vegetables are not only a side dish but the main point of the meal!
in general, i try to stay away from carbohydrates and white bread, but with whole wheat bread it´s different and i just love it!
eggs…i love them! some people say they are not really healthy but i don´t care – low on fat and superyummy. i love ham and eggs with avocado on the side…which leads us to the next ingredient:
the avocado. i think i could never have too much of it and try to work in avocado in every single meal i make. avocado is high on fat but it´s saturated, so no hard feelings towards avocado my dears.
as for chocolate, if you have read the entire story that i wrote above you will know what my opinion is when it comes to abstinance. chocolate is healthy when you don´t eat too much of it and i just need it to make me happy.
my babe and i both love prawns and because i don´t eat a lot of other "fishy stuff", that´s a regular meal of ours: prawns with tomatoes and whole wheat noodles. YUM!
just a few last words concerning my overall opinion to food: eat what makes you happy, even if you are on a diet right now. craving noodles? then make some whole wheat pasta with fresh tomatoes and basil. want something sweet? get yourself some chocolate with a high part of cocoa. when it comes to drinks, i only drink still mineral water during the whole day – it´s just the healthiest way to hydrate your body. i used to drink lots of sparkling mineral water and didn´t really like the taste of water without gas, but once you get used to it it´s the best thing you can do for yourself. also i have to admit that i was one of those girls who were counting calories when i was in my teens to maintain a skinny body – but fortunately i stopped that a few years ago and really nothing has changed except that i live a happier life with less worries and a body that actually looks like one of a grown-up and not from a child.
also i want to stress that this post is NOT ABOUT being skinny, it´s just about eating the right food for a healthy lifestyle.
BON APPETIT GIRLS!
---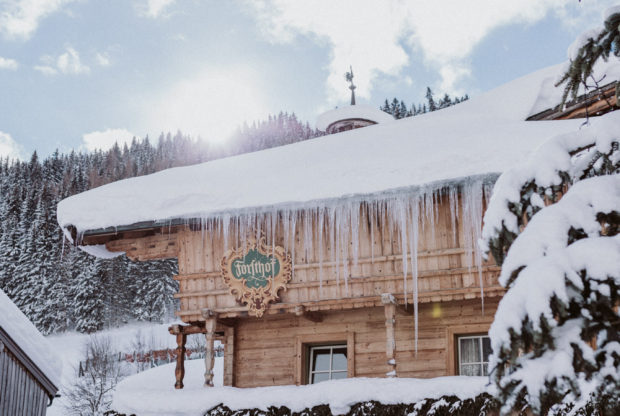 25. January 2019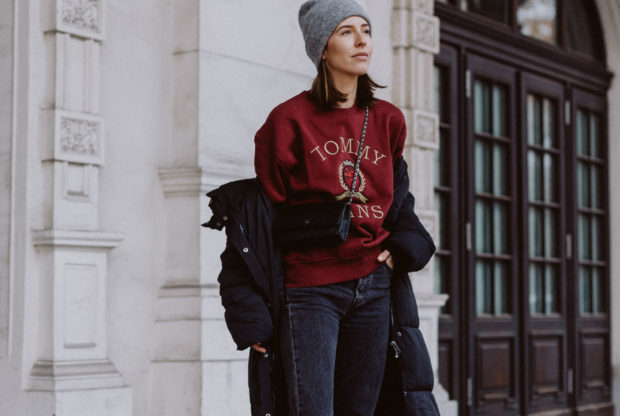 20. December 2018