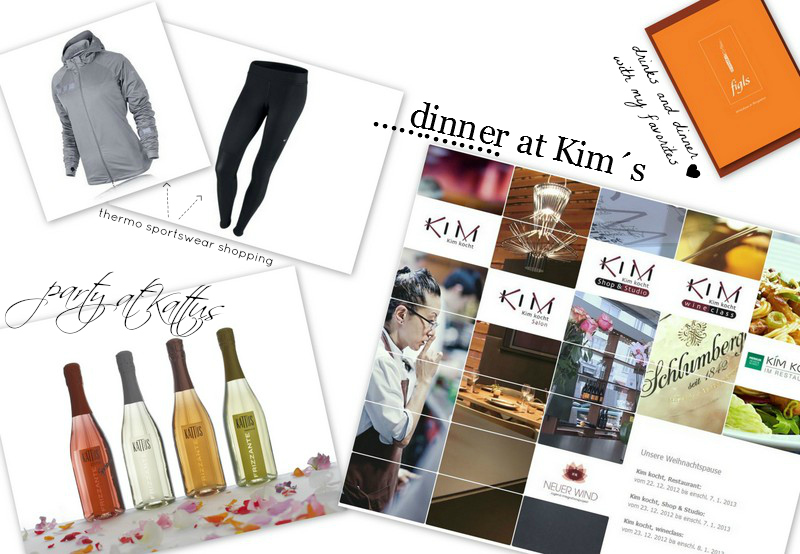 23. November 2012
6 Comments
After commuting between Vienna and Salzburg almost every weekend since I live here, I´m very excited to spend the next two days in town. Me and my babe have lots of fun things planned, including a dinner at famous "Kim kocht" (we´ve been on the waitlist for 4 months until we got this table),
a party at Kattus champagne producer, a shopping spree at the designer outlet in Parndorf and some drinks/dinner with our closest friends at Figls. Since
Vicky
is not only my friend but my bad conscious as well and has the self discipline of a soldier when it comes to doing sports (see her post about running outdoors in winter
here
), I´m planning to get some thermo sportswear at the Nike or Adidas outlet and maybe we´ll visit Michael Kors and Diesel as well 🙂 What are your plans for this weekend? Looking forward to something as well?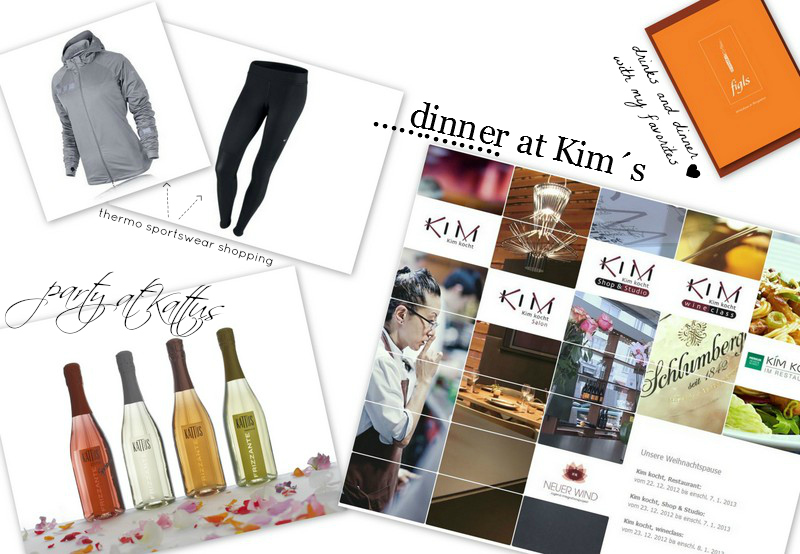 ---