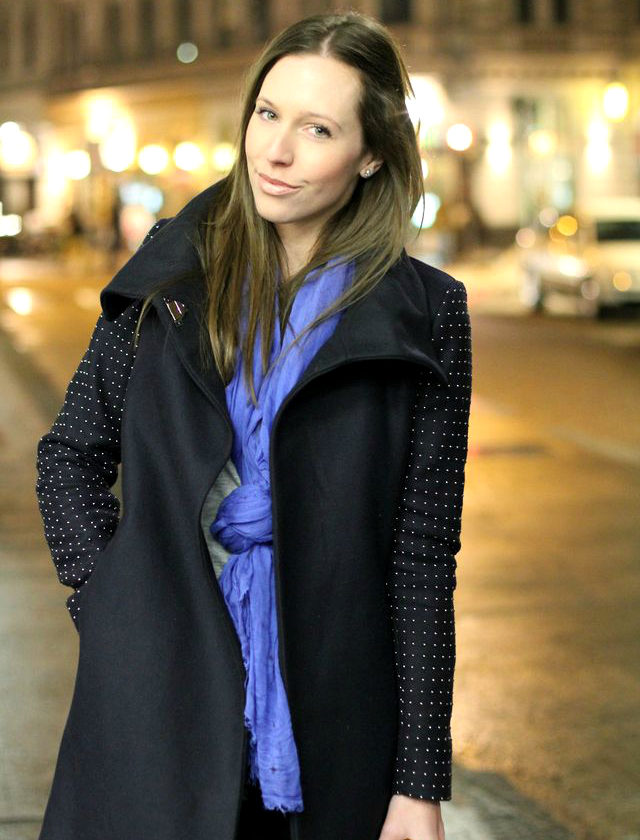 25. January 2013
22 Comments
Finally I can show you guys a real outfitpost with my new coat that I love sooo much!
To me, it´s a very elegant and classy coat but the studs add a modern twist to it.
I´ve been on the lookout for a classic coat forever, and scored this beauty finally at Zara Sale – good thing, because now it´s already sold out.
I wore this combination yesterday for my dinner at Motto with Vicky, who also took the pics – as always 🙂 The scarf is a favorite of mine since a few years, it´s of super soft fabric with small black stains on it – actually, this year will be the year of electric blue from what I´ve seen so far, especially in the combination black/blue, that´s why I chose to wear my black leather pants.
Underneath I was wearing a simple grey shirt, a grey cardigan and my golden chain necklace and I love how well all the colors worked together. As for the scarf – I have this thing for knotting my scarves together in the middle and wear all of them like this.
Leather Skinnies: Pimkie
Coat, Scarf, Bag, Shoes: Zara
Grey Cardigan and Shirt: H&M
Golden Chain Necklace: Forever 21
---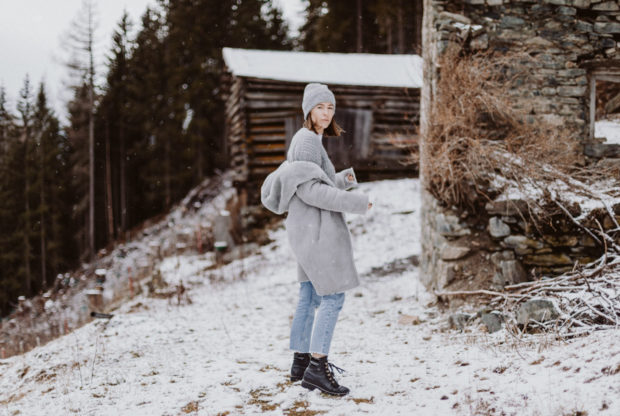 3. January 2019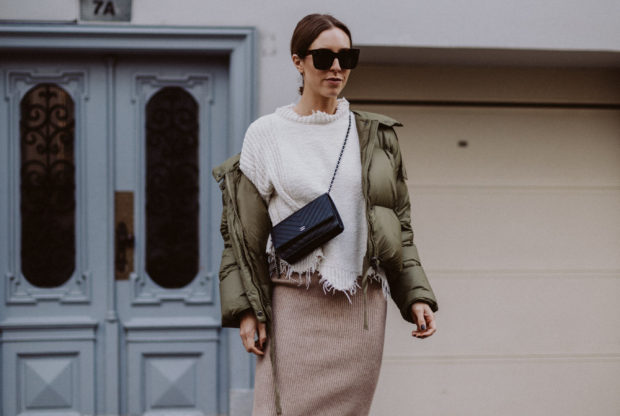 20. November 2018