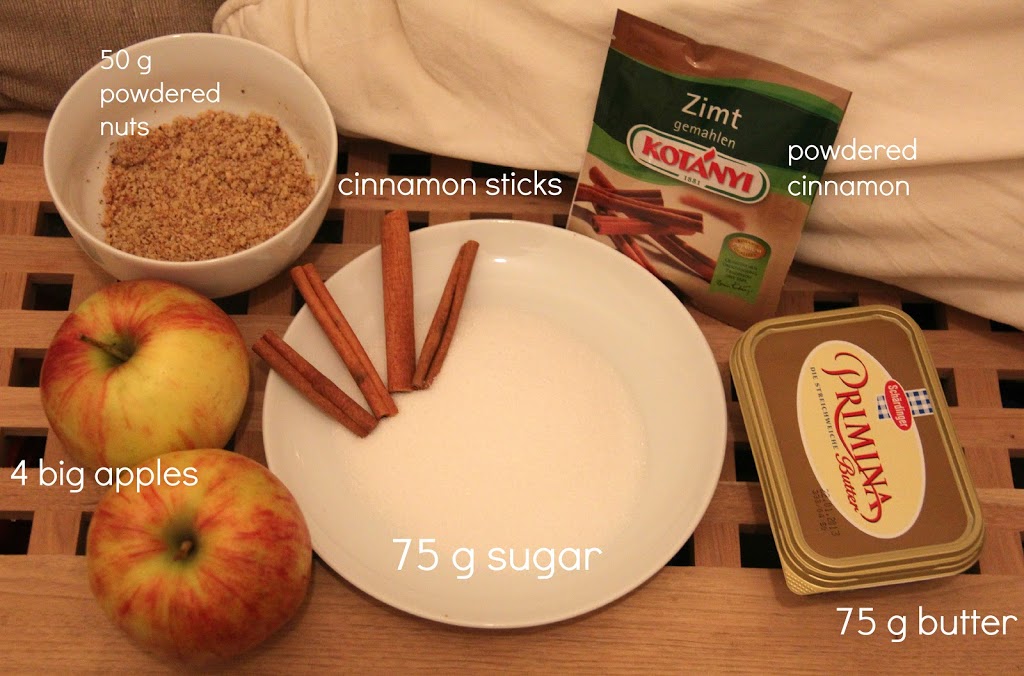 2. January 2013
8 Comments
After a long time, here comes another recipe – and it´super easy and super yummy!
I already tried this baked apple recipe before on my boyfriend and we both loved it, so I decided that it would make for a perfect dish on our pre-x-mas celebration with my friends.
Here is what you'll need:
– 75 g sugar
– 50 g powdered nuts
– 75 g butter
– big apples
– cinnamon, powdered and sticks
Melt the butter in a pan.
Peel the apples.
Mix sugar, nuts and cinnamon.
Cover the apples with butter.
Twist in the spicery until apples are covered all over with the mixture.
Bake apples in the oven at 180 – 200 °C for about 45-55 minutes.
Serve with vanilla or caramel icecream.
---