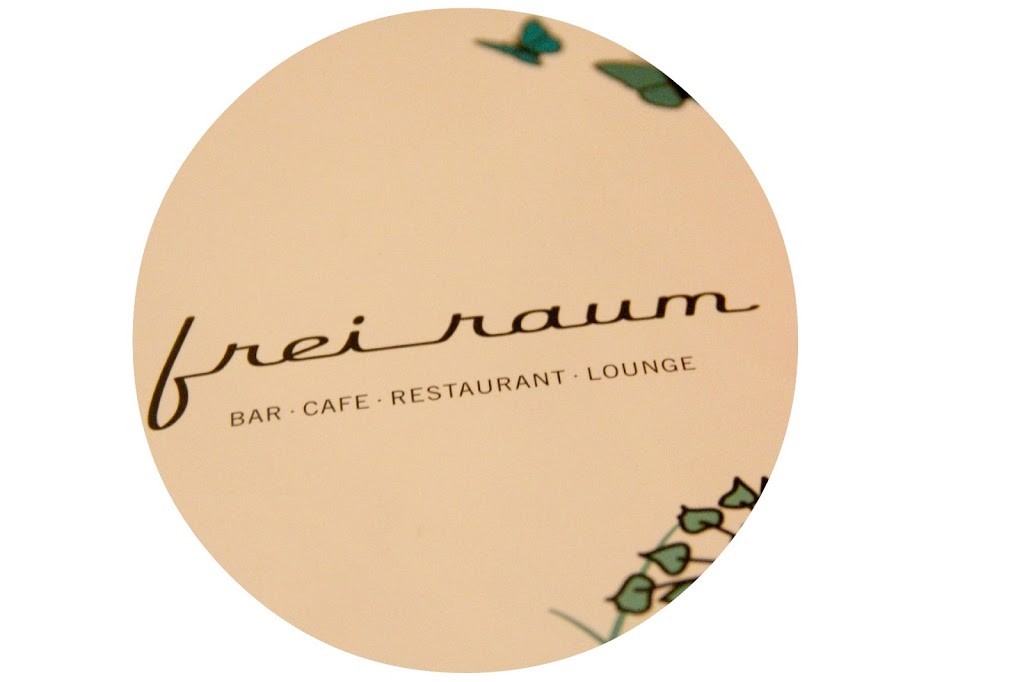 6. February 2013
9 Comments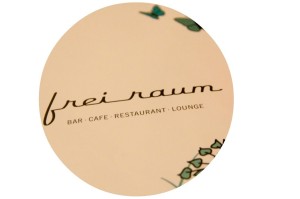 It´s been a while since I wrote the last post about my "
Vienna Experience
" but last week I decided to make another attempt and brought my camera to "Freiraum", where I
met up with my friends
. I think blogs are a great resource when it comes to finding new restaurants and I´m always looking on the blogs from Vienna for tips on where to go. So, about Freiraum.
I´ve been there before a couple of times and each time I´m impressed by how busy it is, even though it´s huge and has several areas such as the restaurant, lounge, cafe and bar – so if you want to go there, it is necessery to reserve a table.
Vicky
told me that she once went there without a reservation, it was 4 o clock in the afternoon, and she had to wait for a table about 45 minutes. The atmosphere is great, I always feel like people are having an amazing time and I just love the rustic feeling of the brick walls with the modern interior and diffused lighting – seriously, lighting is so important when it comes to creating atmosphere, and they just did it right with Freiraum!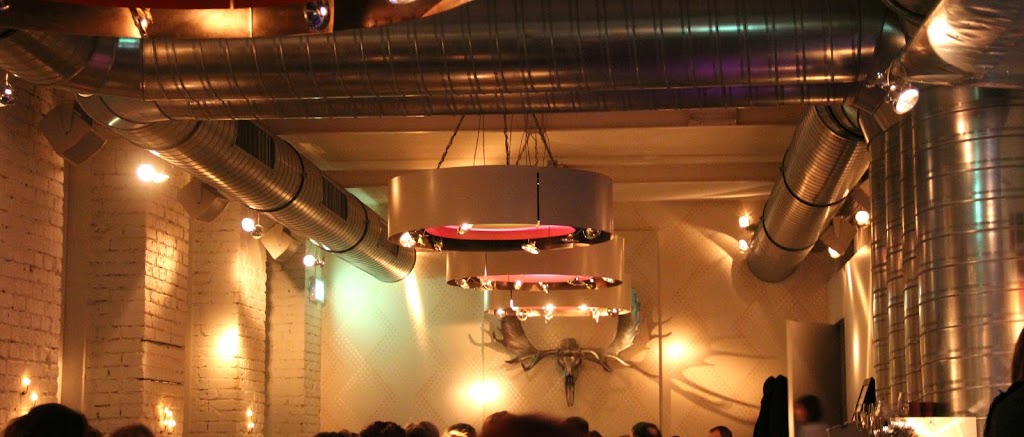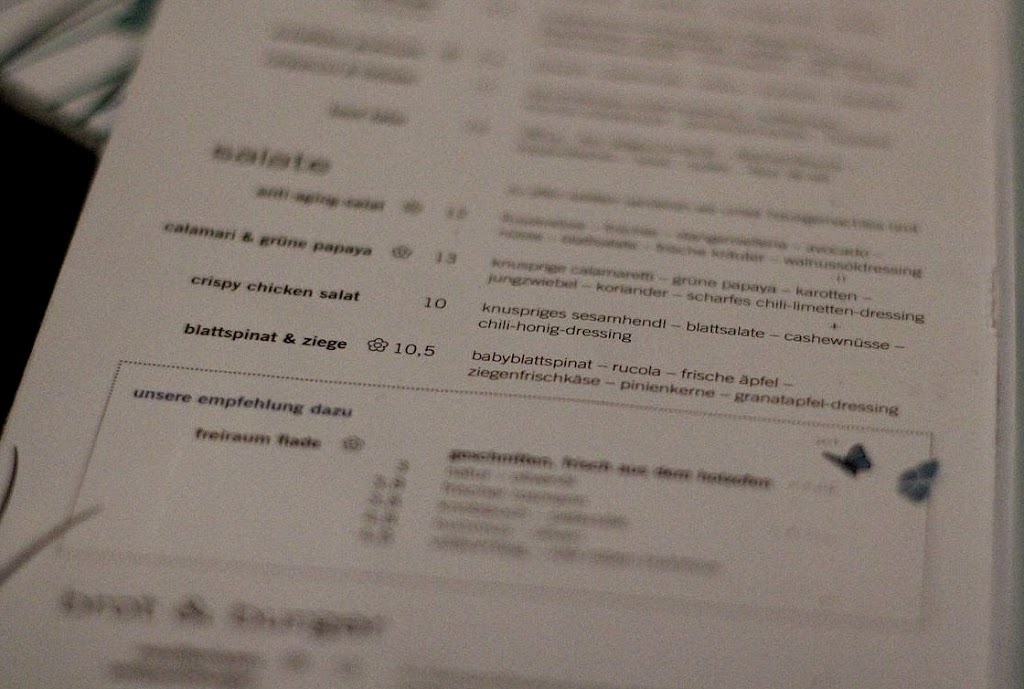 Since I´m a person who likes to stick to the things I already know, I always have the "crispy chicken salad" for dinner. It tastes amazing and really is enough for dinner since it´s huge.
Vicky
is a bit more daring than me and had several dishes that she all really liked but her favorite is the "blattspinat & ziege" salad. We also recommend having the beetroot hummus and whole wheat pita as a side dish, it´s delicious!
I also tasted one of their pizzas once, they have a real stone oven and of course it was wonderful, but a bit too much for my taste for a normal dinner.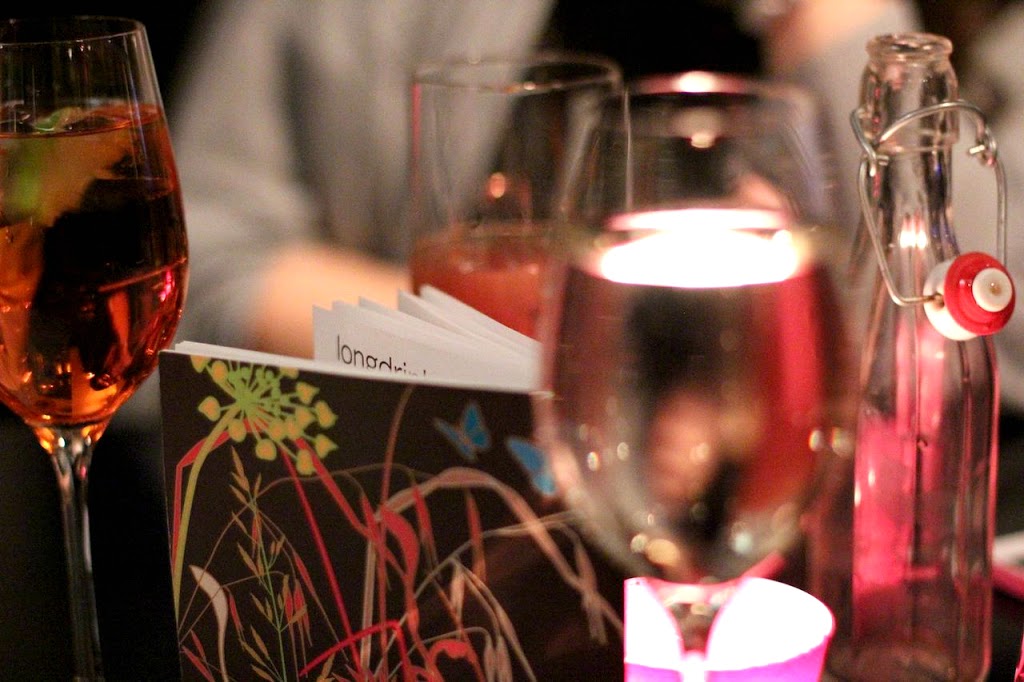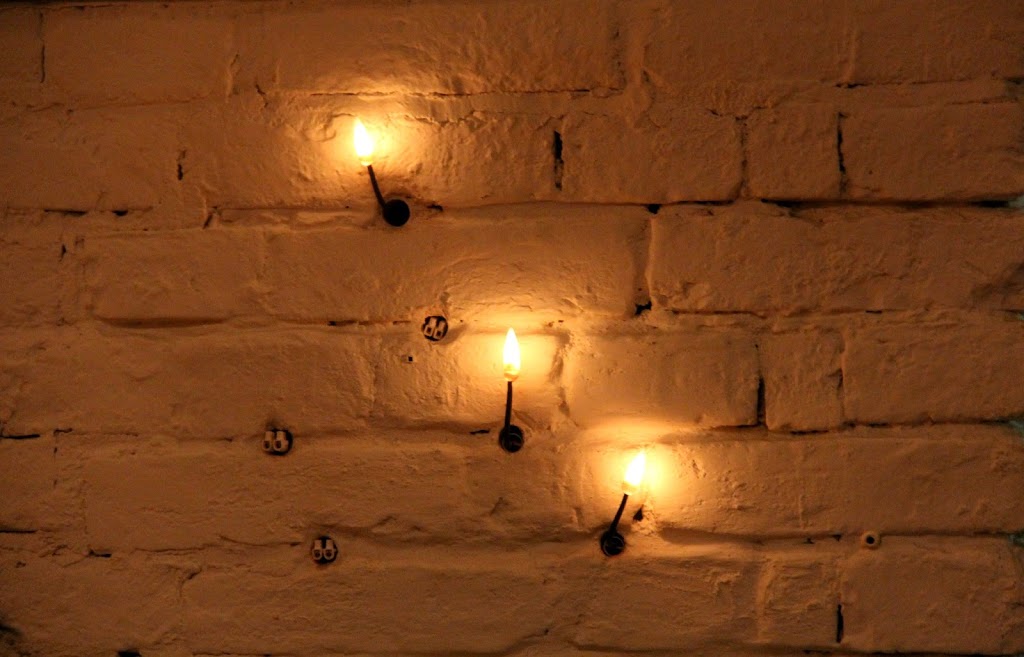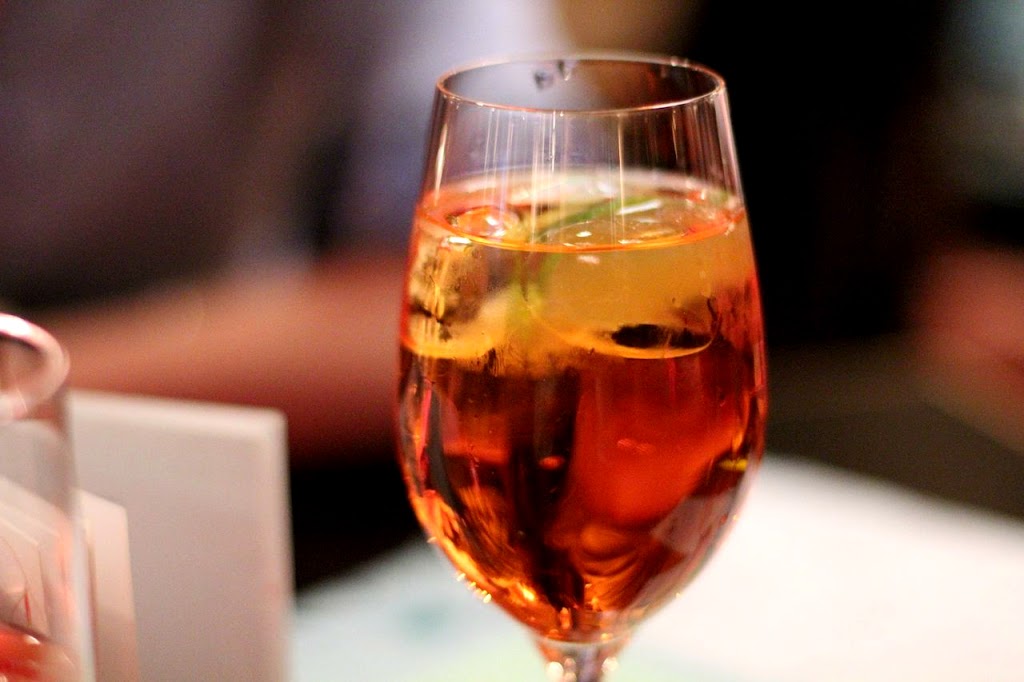 My crispy chicken salad: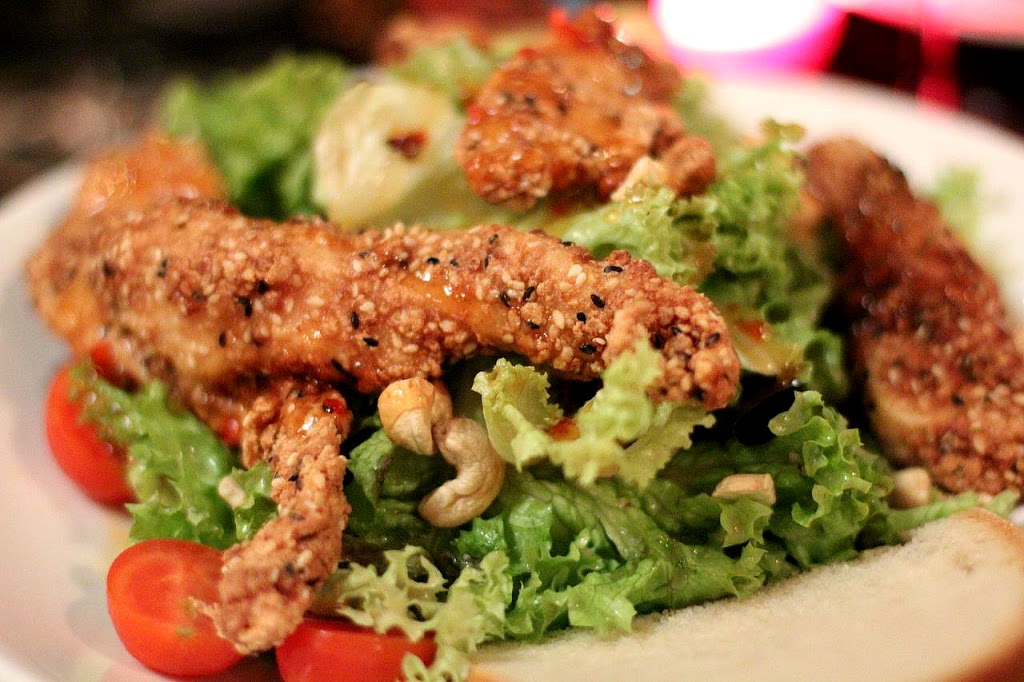 Vicky´s blattspinat & ziege salad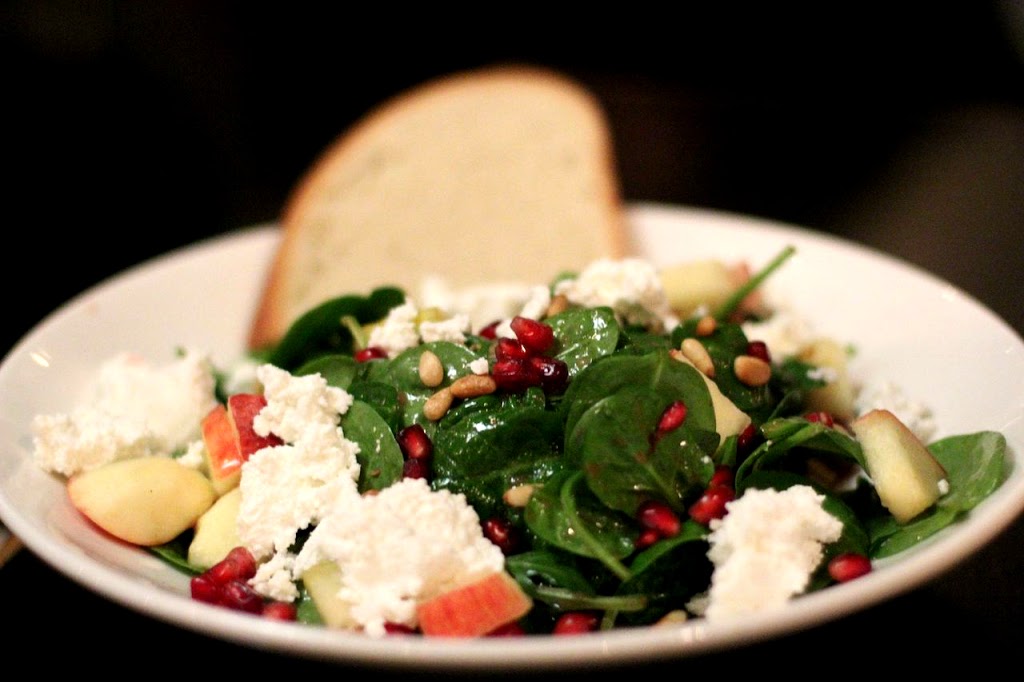 All told, it is one of my favorite places to go with friends, not really for a romantic dinner with the boyfriend.
It is very loud in there and pretty crowded most of the time, but in my opinion, that only speaks for the place even more. So go there, have a great evening, but bring some time along because the service is really, really lame, but that is the only thing I can really criticize. All thumbs up for Freiraum!
---